Patricia Celan
Pageants
---
Why pageants?

Misconceptions about pageantry are

wide-reaching

. Modern pageants are often scholarship opportunities that focus on empowering women by promoting inner beauty, ambition, intelligence, and philanthropy.

Pageants are won in the interview room. Private interviews often determine the finalists, while the on-stage finale is typically a tie-breaker in the search for a strong role model and spokesperson for the organization.

Advocating for a worthy cause, community service involvement, and personal growth are key. Pageantry is also a great source of sisterhood, as pageant sisters tend to remain lifelong friends.

If you would like to be referred to top coaches to get started on your pageant journey,

reach out

!

More photos:

@Mrs._Canada

&

@DrWorldCanada

.
---
Gratitude to these sponsors:



---
Dr. World Pageant
Community Leader of the Year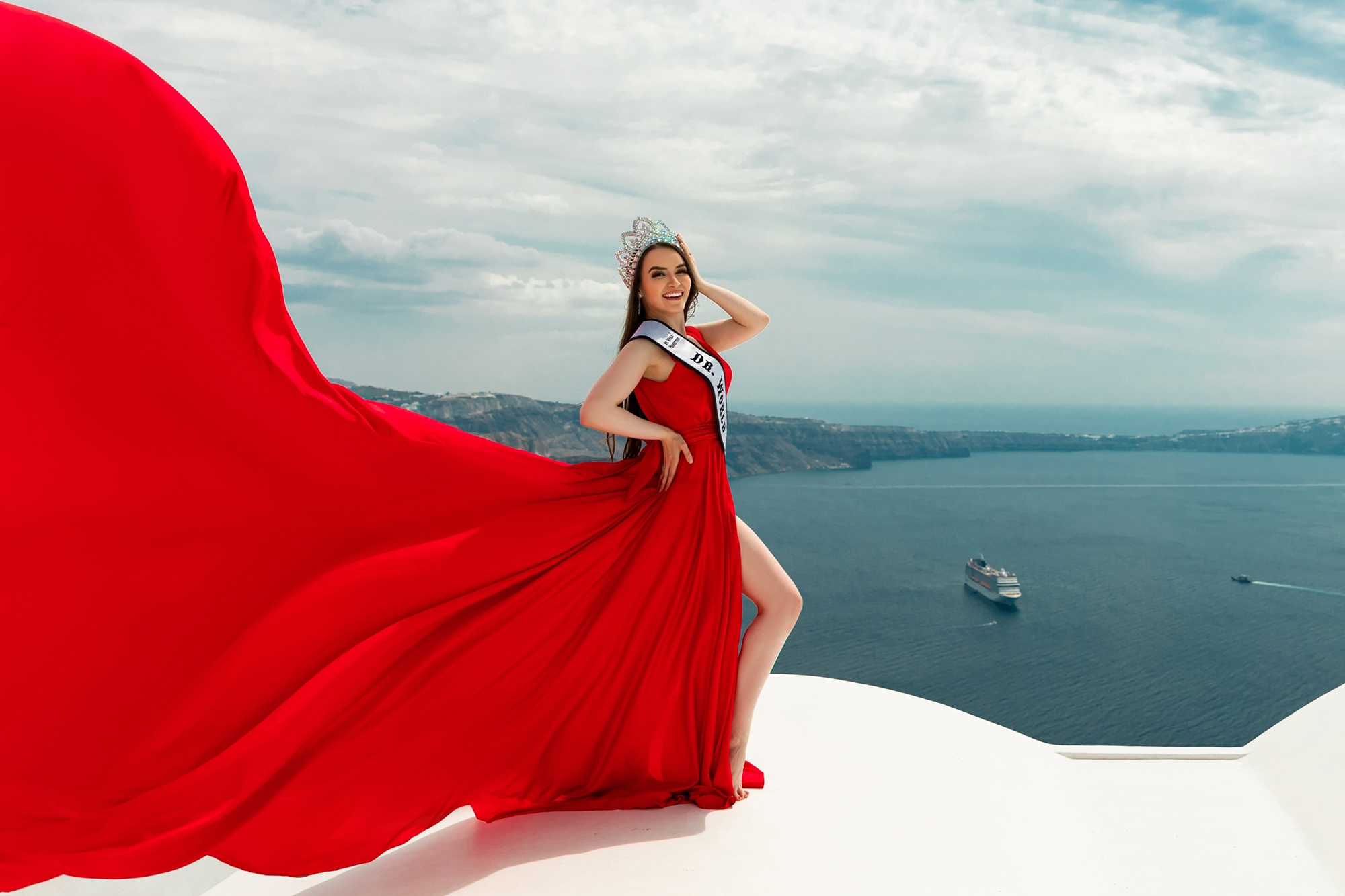 Dr. Patricia Celan represented Canada in the Dr. World pageant.
She won 4 awards and distinctions, including Community Leader of the Year,
Best in Eveningwear, Most Photogenic, and 2nd runner-up to the prestigious Dr. World title.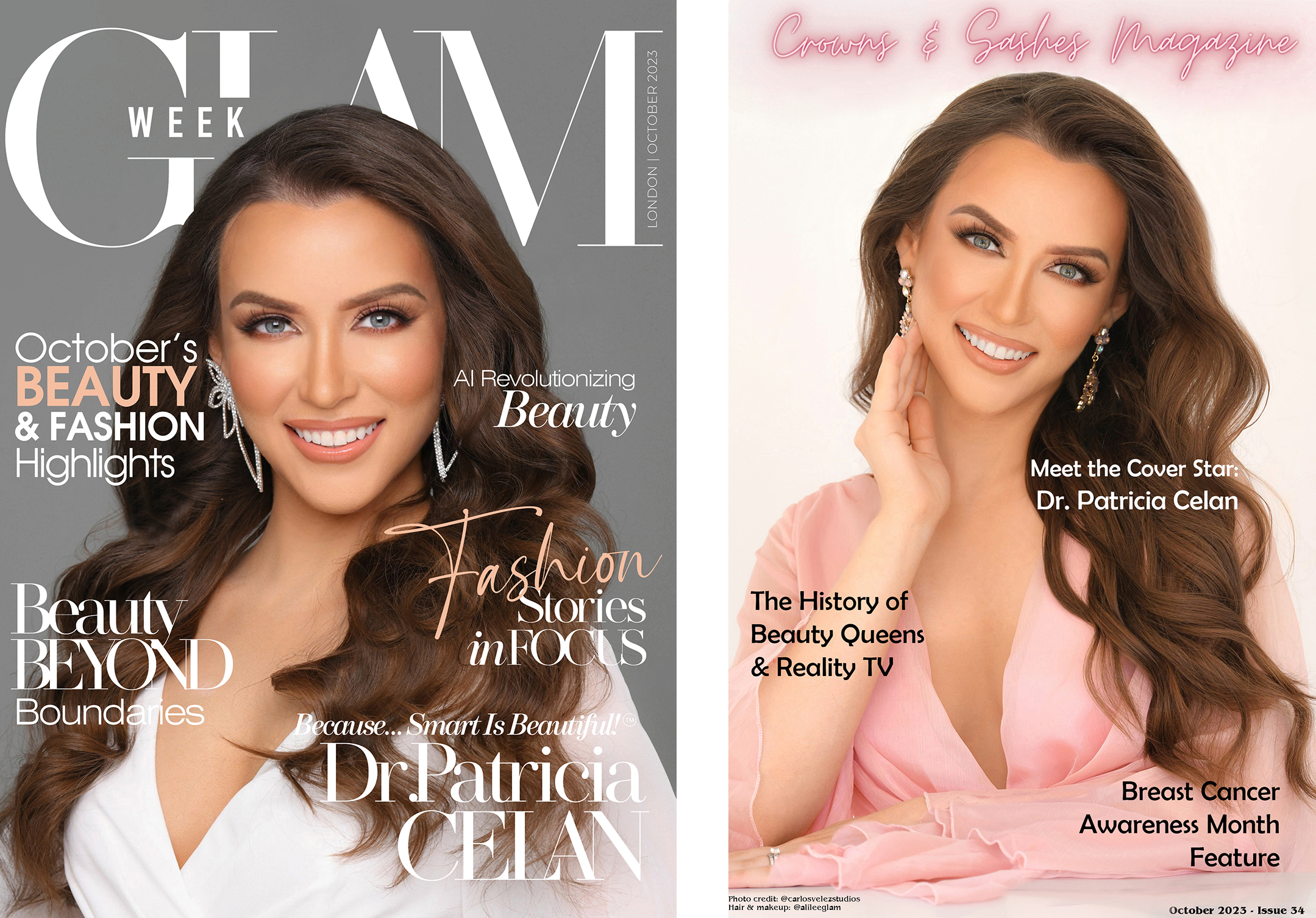 She was on the covers of Glam Week Magazine and Crowns & Sashes Magazine,
and was also featured inside another Crowns & Sashes Magazine issue.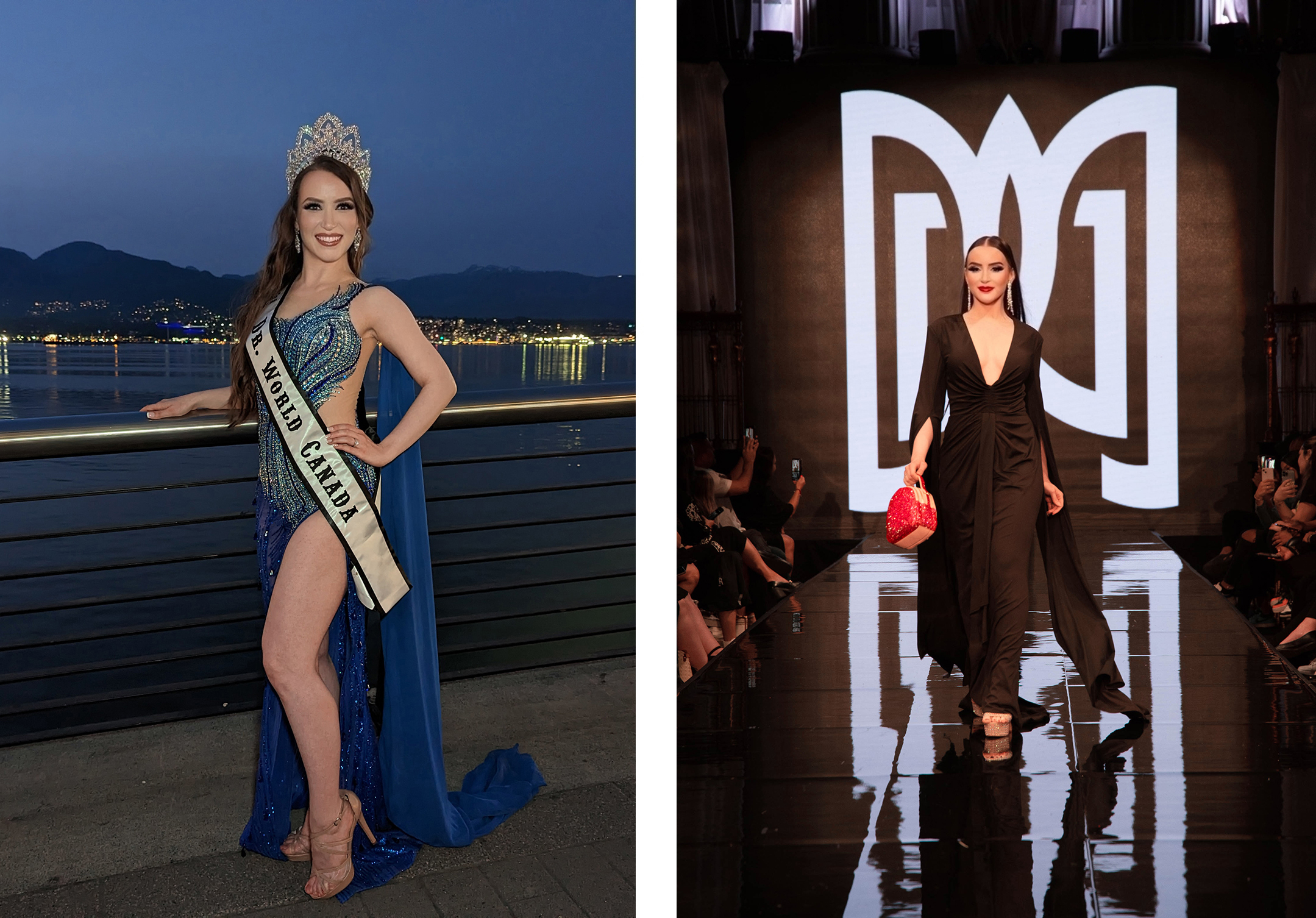 Her long list of appearances included the annual Hyack International Parade and
New York Fashion Week with Marc Defang, who named the MD Canada heels after Patricia!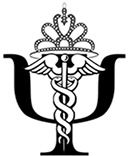 ---
---
Mrs. World Pageant
Whimsical Costume Award
---
National & International Pageants
Mrs. Canada & Mrs. International - People's Choice
---
Provincial Pageants
Beautiful British Columbia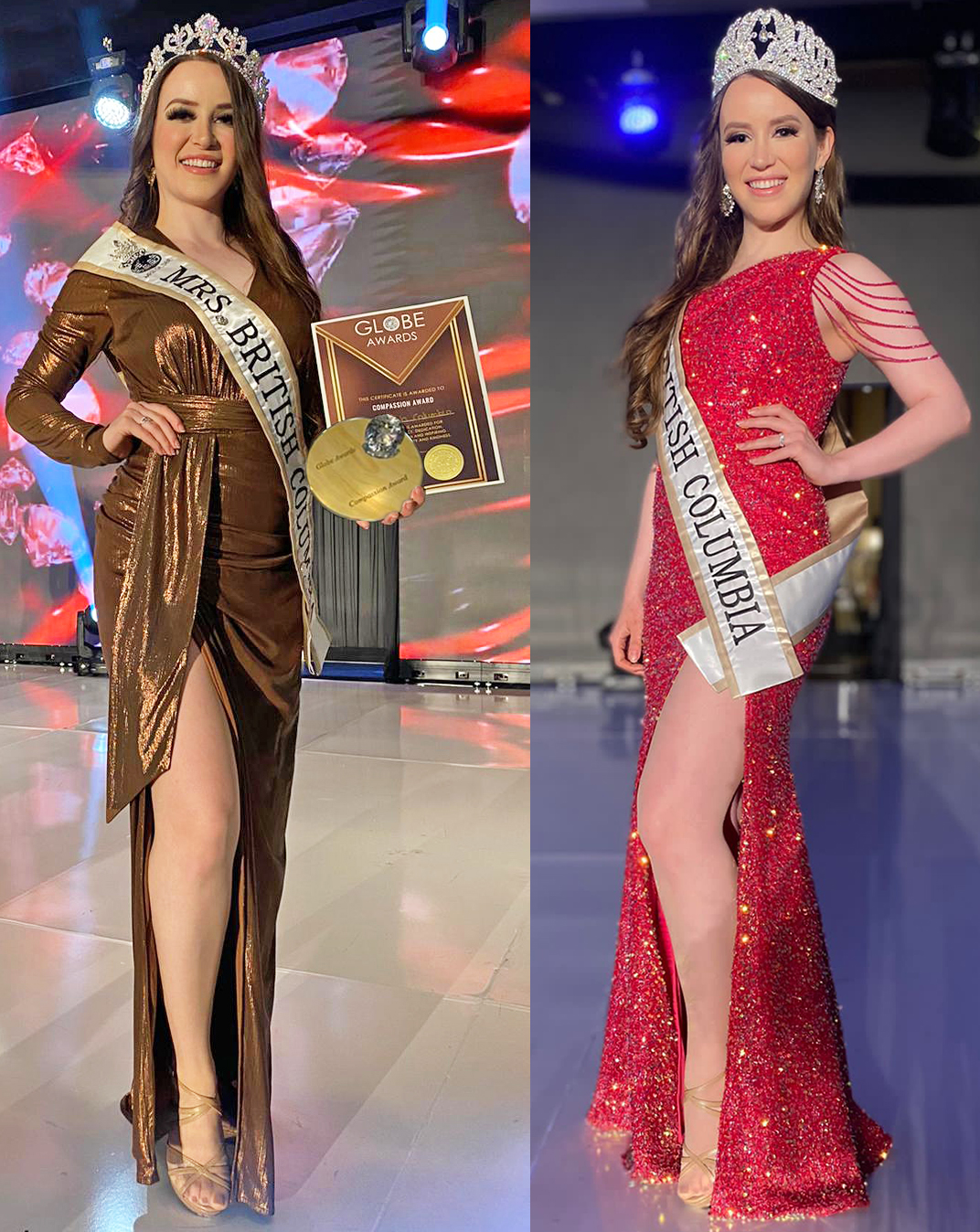 Patricia Celan represented British Columbia at the Mrs. Canada Globe pageant,
where she was nominated for 3 awards:
✧ Best in 20s Award
✧ Compassion Award
✧ Face of the Americas Award
She ultimately won the Compassion Award at the annual Globe Awards, "awarded for a positive
impact, dedication, integrity, passion, and inspiring example of femininity and kindness".
She was crowned the 1st runner up to Mrs. Canada Globe during the pageant finale.
When Patricia Celan entered the
Miss BC pageant
after her uncle Valentin died of cancer, she began extensive fundraising efforts for the cancer charity portion of the pageant. This involved selling the designer bags that she inherited from her uncle, organizing large garage sales with products donated by community members, and online fundraising.
On July 1, 2013, she was crowned Miss Charity BC by
Monte Durham of "Say Yes to the Dress Atlanta"
. She followed her crowning with a surprise; she had promised donors that if she was the top fundraiser for the year, she would shave her head on stage in solidarity with those struggling with cancer.
She removed the crown and shaved her head
.
While she was having her head shaved, further donations were collected from the audience. In total across her various fundraising efforts, she had fundraised over
$10,000 for cancer charities
- half of the entire
Miss BC pageant fundraising of $20,000 that year
. Her headshave made
local
and
international
news, such as
Yahoo Trending (US)
and
Daily Mail (UK)
.
During her
titleholder year
, she was involved in multiple
community and charity events
with
a team of other titleholders
, who remained good friends after their reigning year came to an end.